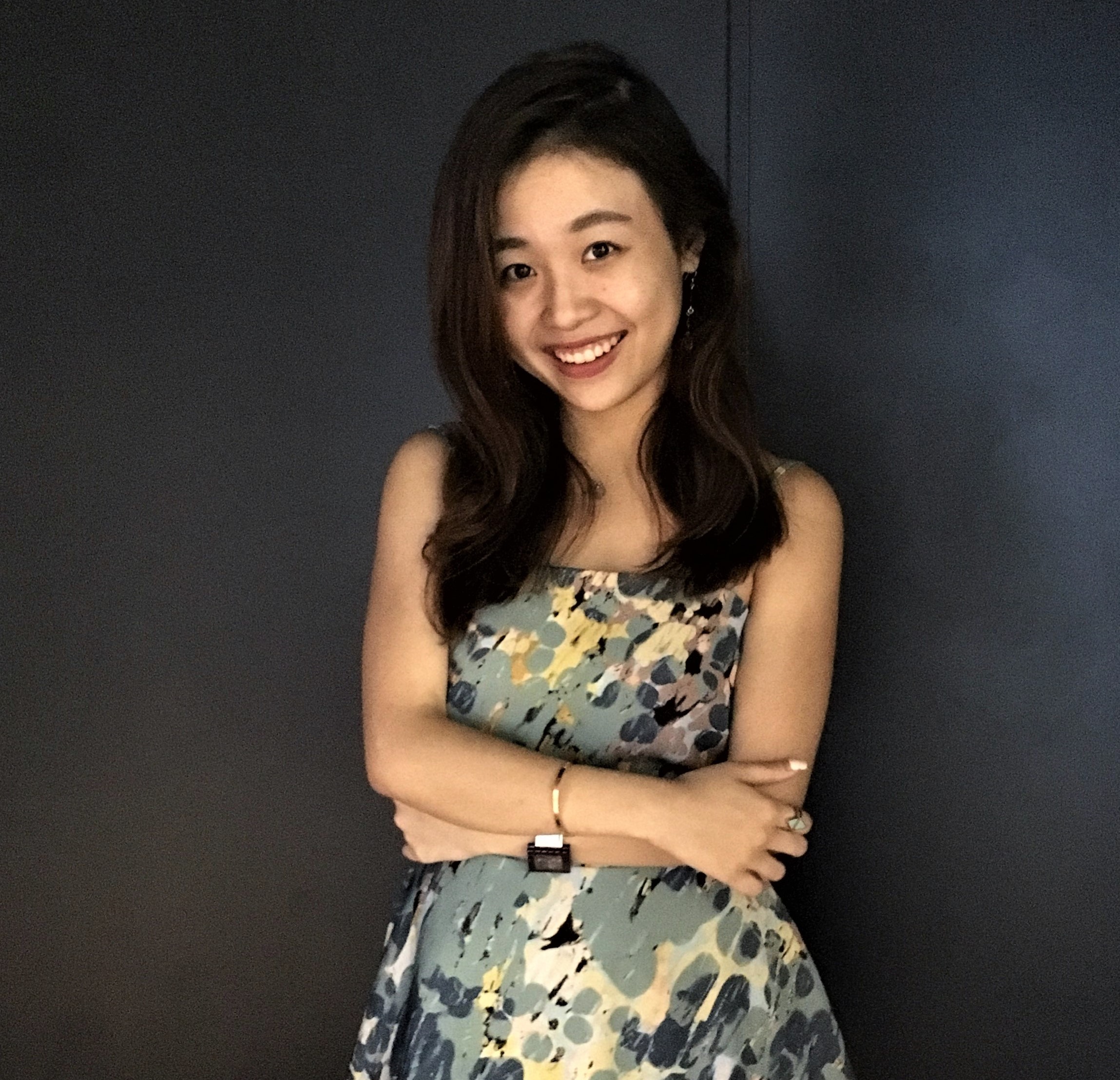 Certified Coach. Currently working at Google.
Founded NeverDrift whose mission is to empower growth minded people to live more intentionally through coaching and community
Past Experiences: Manager in the CEO's office of a venture-backed Series B start-up; Management Consultant; Leadership Development Committee at Young Women's Leadership Connection
A theme that cuts across the different hats that I wear is my mission to empower people to live more intentionally. As we spend so much of our lives at work, I decided to take what I have learnt so far (the mistakes, experiments, experiences) and place them in a structured format so I can help more people be more intentional in the way they build their careers.

-------
Hey there! Are you currently facing these struggles?
The lack of structure or clear path for your progression.

The lack of guidance as everyone is already stretched and wearing multiple hats 

The highly unstructured and ambiguous nature of your company
I am incredibly familiar with that struggle because I faced that exact issue myself. I constantly felt lost but I also felt that I am capable of so much more.  
However, knowing where to start. That's the difficult part. Honestly, it took me a lot of time, experiments and mistakes to figure out what works and what doesn't. I have since taken all that I have learnt and put it into this program. This would be the blueprint to help highly motivated executives like you to achieve all of that!!
This course is for you if you are serious about your career development in a start up or even in a MNC. You know you are capable of much more and you want to see that manifesting in real-life for you in terms of your salary, your title, your job scope, your impact etc.
How I achieved a breakthrough:
Firstly, by changing my mindset and understanding that no one will care about my own career development more than I do. Secondly, I sought out many new ways to up my game on my own including:
Reading many books (~60 in 2.5 years)​

Attending many different classes / workshops (At least 2 events/month)

Interviews with 40+ peers and mentors in the startup space

Setting myself ambitious goals with a shorter timeline so I can test/iterate/fail/learn rapidly

Being very intentional about my goal-setting and combined it with lots of introspection and reflection

What resulted from it:
Through the above practices, I was able to:
Consistently achieve the 'Exceed Expectations' rating every performance review

Get promoted every 6-9 months

Quickly achieve a managerial position ahead of my peers and currently work with the senior leadership team on a day to day basis

Doubled my income in 2 years
This course is great for you if:
You are tired of giving your all but do not see results especially because it's so easy to get burnt out working in a start-up where everything seems important and urgent

You are seeking a TRANSFORMATION and a change in your day to day working life

You know you are waaaaay better than what the company is giving you credit for 
What would this program entail:
The Essentials program will include 28 pre-recorded videos and slides of 4 modules dripped out weekly for you to go through at your own pace.
Learning Outcomes:
You know why you are in this job and what you want to get out of it

You are a competent individual that is a value-add to the company

You are able to adapt to the changing business needs of the company and still deliver quality output

You grow along with the company, and even outpacing it because you understand the value of consistently improving yourself
What this means for you (your ROI):
Salary increases

I am not talking about inflation type of increases in the $100-$200 range per year. I am talking about increases of >$500 per year. 

Title changes

An increase in your portfolio and responsibilities (your title) indicates that you are performing and signals that the company is valuing you enough to give you a bigger scope of work

Impact to effort ratio

Feel like you are putting in lots of long hours but not seeing much in return? I believe in a high impact to effort ratio which means seeing a ton of results and impact for the work you put in. This means being effective (knowing what to work on) and efficient (how best to complete impactful work fast)
Achieving the 3 points above is premised on the value you are bringing to the company - in terms of (a) if you are putting in good work (Managing Yourself) and (b) if you are communicating your value well.
How this course is different from others:
Many courses are in the market are general career content whereas this is specific to my own experiences being in consulting, a start up and now a MNC

This course is created by someone who was where you are at currently and have achieved results

This course is also built based on the philosophy that we are fundamentally the CEO of ourselves. Therefore, we should be more intentional and adopt a CEO-like approach so that we can be more strategic in our career development

Are you able to achieve the same results and better without this program? Sure, but what I am offering is a streamlined and structured approach to accomplish this in a quicker and more efficient manner. I've made the mistakes so that you don't have to.
You can also try to wing it yourself by experimenting and searching for free content. Your decision ultimately depends on a) how much of a change you want to see, b) how fast of a change you want to see and c) who you trust to help you effect that change.
I strongly believe in being more intentional about how you want to build your career and I make sure my content is actionable so that you can start to implement it immediately. If this is the change you are looking for and you are serious about improving yourself, I look forward to seeing you and having you as part of my community :)